Deadline: 8th January 2023
Organization: Norwegian University of Life Sciences (NMBU)
Description: PhD|Postdoc position
The Faculty of Science and Technology at the Norwegian University of Life Sciences (NMBU) has a vacant PhD–position/Postdoc related to the joint use of lidar and hyperspectral imaging. The PhD position is for a period of 3 years, or up to 4 years if teaching and other work duties are agreed. The postdoc position is for 3 years.
The successful candidate will join the multidisciplinary group on spectral analysis, geomatics and infrastructure. The group is working in close cooperation with NEO, a world leading manufacturer of hyperspectral cameras.
An application for a PhD position at NMBU is at the same time an application for admission to a PhD programme at the institution. The documentation that is necessary to ensure that the admission requirements are met must be uploaded as an attachment.
Main tasks
The candidate will work on the fusion of hyperspectral images and LiDAR data in order to create hyperspectral point clouds. The candidate will analyze the data products and apply them to study one of the following areas:
Solar power plants
Urban materials
Buildings and infrastructure
The successful PhD candidate is expected to enter a plan for the progress of the work towards a PhD degree during the first months of the appointment, with a view to completing a doctorate within the PhD scholarship period.
The main purpose of the post-doctoral position is to qualify for work in high-level scientific positions. A PhD degree is then required.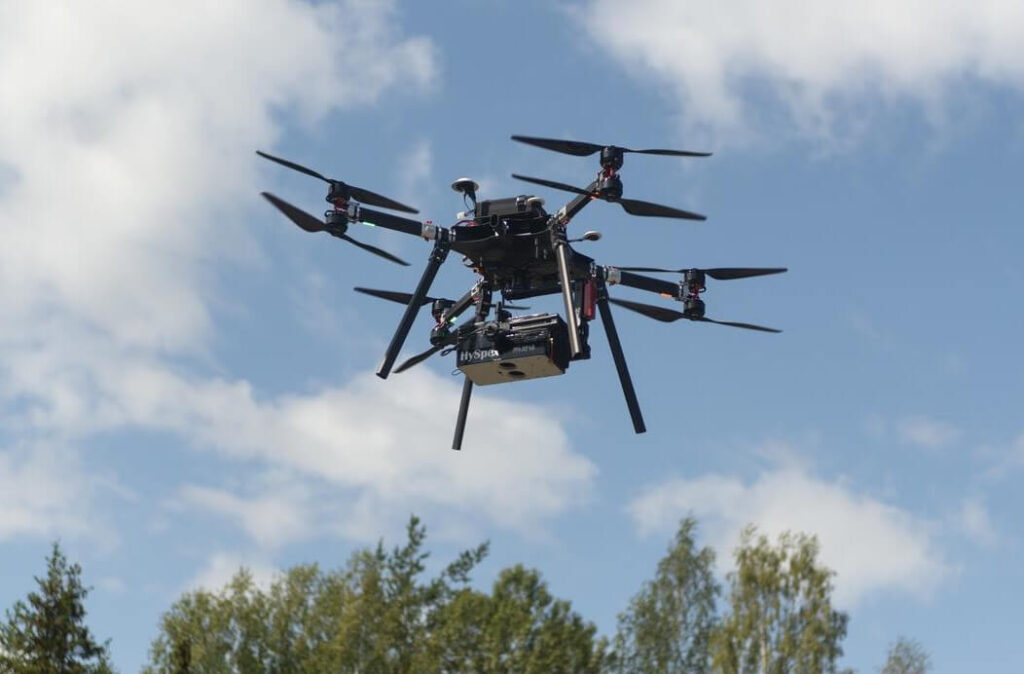 Competence
The successful applicant for the PhD position must meet the conditions defined for admission to a PhD programme at NMBU. The applicant must have an academically relevant education corresponding to a five-year master's degree or a cand.med.vet. degree, with a learning outcome corresponding to the descriptions in the Norwegian Qualification Framework, second cycle. Candidates submitting MSs thesis within 30. September 2022 may be considered. The applicant must have a documented strong academic background from previous studies and be able to document proficiency in both written and oral English. For more detailed information on the admission criteria please see the PhD Regulations and the relevant PhD programme description.
The applicant for both the PhD/postdoc position must document expertise and interest in the research subject
Required Academic qualifications
MSc/PhD degree in physics, data science, geomatics, material science
Experience with image analysis and hyperspectral imaging
Knowledge of machine learning and deep learning algorithms
Good scientific writing skills
The following experiences and skills will be emphasized:
Experience in analyzing large multi-dimensional data sets
Experience from analysis of Remote Sensing data Experience in GIS georeferencing of images
Advanced computer programming skills
You need to have:
Excellent interpersonal and communication skills
Ability to focus and work independently as well as being a reliable team member
Good knowledge of English language – both written and oral
Remuneration and further information
Ph.D. position:
The position is placed in government pay scale position code 1017.
PhD fellows are normally placed in pay grade 54 (NOK 501.200,-) on the Norwegian Government salary scale upon employment and follow ordinary meriting regulations.
Employment is conducted according to national guidelines for University and Technical College PhD scholars.
Postdoc position:
The position is placed in government pay scale position code 1352 Postdoctoral Fellow, wage framework 24 (salary grade 59-67) (NOK 544.400-626.300), depending on qualifications. Seniority Promotion in position.
The position is within an academic field where the Norwegian export control regulations apply (authorized by law 18 Dec. 1987, No. 93, and in the Ministry of Foreign Affairs, regulation of 19 June 2013), and where Norwegian universities are not allowed to transfer (export) knowledge to specific countries. Employment is considered as a way of transferring knowledge.
Candidates who by assessment of the application and attachment are seen to conflict with the criteria in the latter law will be prohibited from recruitment to NMBU.
For further information, please contact professor Ingunn Burud
E-mail: [email protected]; phone +47 67231569 (do not use this e-mail for application, it is only for questions)
Information for PhD applicants and general Information to applicants
Application
To apply online for this vacancy, please click on the 'Apply for this job' button above. This will route you to the University's Web Recruitment System, where you will need to register an account (if you have not already) and log in before completing the online application form.
Application deadline: 08.01.2023
In the application, the candidate must confirm that information and documentation (in the form of attachments) submitted via the job application can also be used by NMBU in a possible admission process.
Applicants invited for an interview are expected to present original diplomas and certificates.
The following documents must be attached to the application:
Motivation letter (maximum 1 page)
Complete CV
Certified copies of academic diplomas and certificates. (i.e. Di-ploma, transcript. Diploma supplement for both bachelor and master). Diplomas, transcripts and diploma supplements that are not in Norwegian or English must be uploaded in the original language. An English translation of these documents must also be attached.
Applicants from universities outside Norway are kindly requested to send a diploma supplement, or a similar document, which describes in detail the study program and grading system.
Documentation of proficiency in written and oral English in accordance with NMBU PhD regulation section 5-2 (3). 
Names and contact details for two references
Additional relevant documentation of professional knowledge (for example, list of scientific works). If it is difficult to judge the applicant's contribution for publications with multiple authors, a short description of the applicant's contribution must be included.
| | |
| --- | --- |
| Job Category | Data Science, Geomatics, PhD/Post-Doc |