Organization: NATIONAL CENTRE FOR EARTH SCIENCE STUDIES
Location: Akkulam, Thiruvananthapuram 695 011, Kerala
Deadline: 5 PM, 30th March 2023.
Job Description (Technical Assistant | Project Fellow)
NCESS invites applications for the posts of Technical Assistant and Project Fellow on a contract basis initially for a period of one year.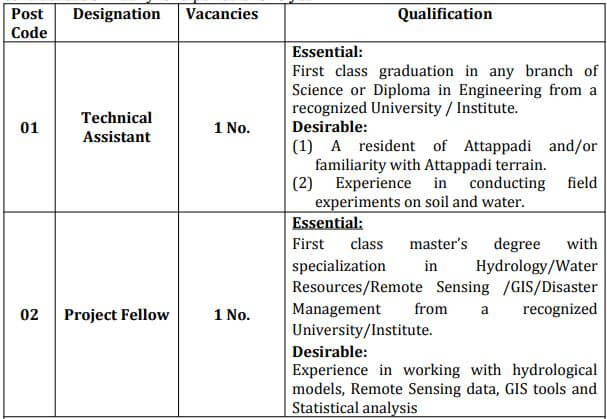 Age limit and Remuneration

Interested candidates should send their application in the prescribed format with detailed bio data and self-attested copies of certificates and mark lists showing educational qualifications, experience, age etc in a sealed envelope superscribing the "Post Code" and "Post Applied for" to the "Senior Manager, National Centre for File No.PGA-PRO0KSCS/1/2023-PGA-NCESS Earth Science Studies, Akkulam, Thiruvananthapuram -695011, Kerala on or before 5 PM, 30th March 2023. Application format is available in the website www.ncess.gov.in which can be downloaded. Candidates may send their details in this
format only. Eligible candidates will be called for test /interview. Intimation for test/interview will be sent to their email id.
The decision of the Director, NCESS in all matters relating to eligibility, acceptance or rejection of applications shall be final and no enquiry or correspondence will be entertained in this connection from any individual.

Note:
Prospective candidates should regularly visit NCESS website: ncess.gov.in for further changes if any.
Download Official Detailed Notification: Click Here
For more GIS Job Vacancies: Click Here